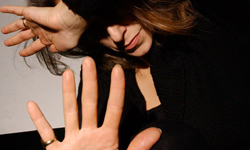 Whenever an alleged crime occurs within a family unit, the government often charges the cases as domestic violence. Special rules applies to domestic violence cases, particularly ones that increase the punishment and have continuing effects well afterwards – like restraining orders, etc. When handled properly and firmly, these cases are often winnable because of proof issues for the government.
Omar Johansson, one of the leading FT Lauderdale Domestic Violence Lawyer has experience dealing with and interviewing victims of domestic violence. After meeting with Omar Johansson, he is able to win an exceptional result for his clients. It is imperative to handle these cases promptly and carefully – as only an experienced Fort Lauderdale Domestic Violence Attorney like Omar Johansson can.
Call Domestic Violence Lawyer immediately at 954-745-7517 to defend your family and your case. If you are looking for Ft Lauderdale Domestic Violence Attorney . Don't rely on the government to do the right thing at the request of the victim-family member. The State represents the people and not the victim. The victim's wishes are often ignored. Call Fort Lauderdale Domestic Violence Lawyer today at 954-745-7517 or email us for your confidential consultation.