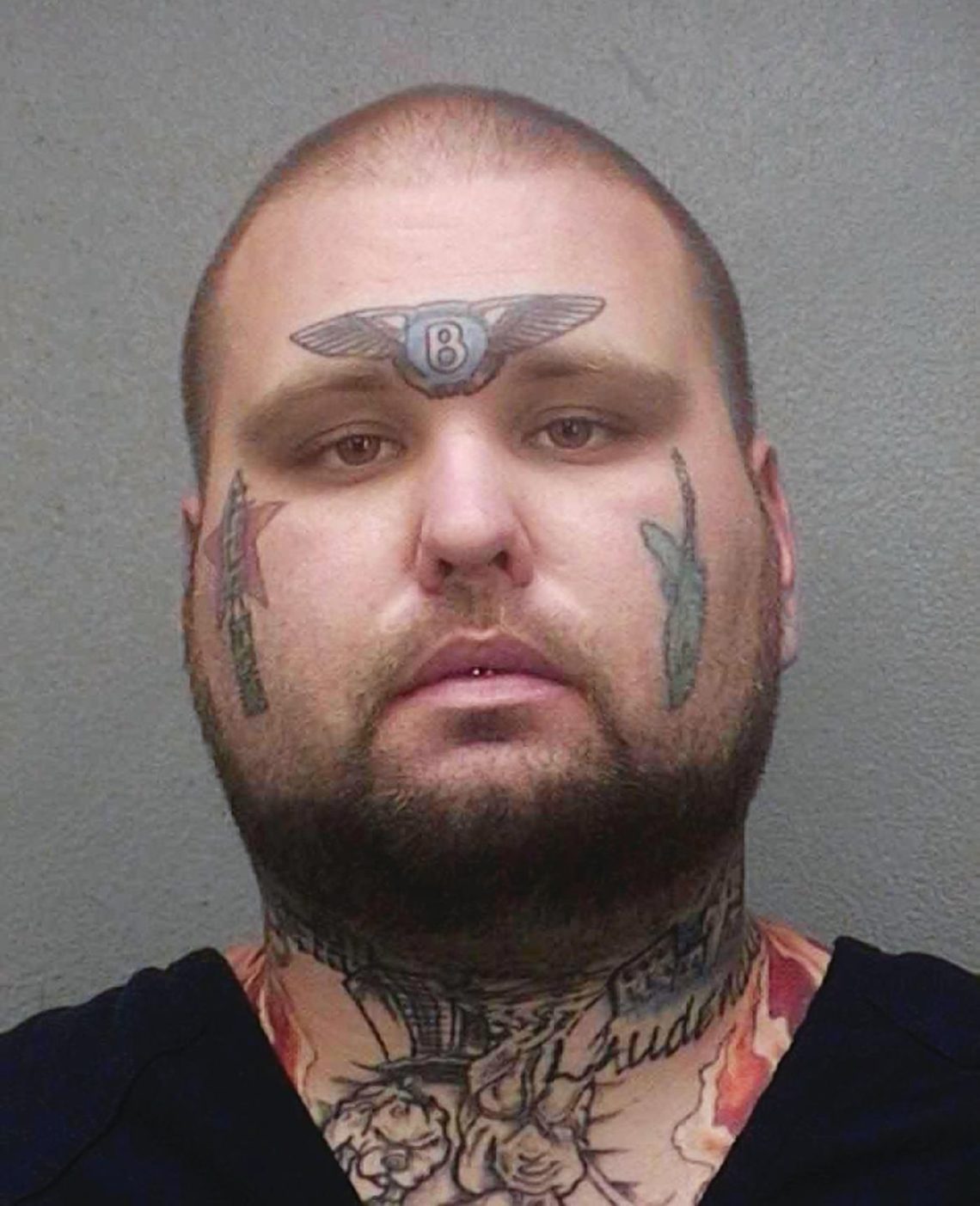 Despite his distinctive tattoos, he still pretended to be someone else.
A Florida man who has the Bentley logo inked across his forehead has been busted for raking in $120,000 by ripping off other people's identities, police said.
Derek Denesevich – who also has a shark and a star drawn on his face – allegedly ran an identity theft scheme with a county court worker.
The 26-year-old, from Lauderhill, is accused of paying Broward Clerk of Courts employee Porscha Kyles to pass him the names, dates of birth and social security numbers of random drivers.
Denesevich then allegedly used the details to electronically file false tax returns so he could get refunds from the IRS.
Some 100 Floridians reportedly had their IDs pinched in the scheme.
Denesevich, who is believed to have started the scam in 2011, turned himself in to authorities on Monday.
He's been charged with aggravated identity theft and conspiracy to possess unauthorized access devices, according to Broward/Palm Beach Time.
"He has accepted responsibility for what he did and he is doing anything and everything in his power to make amends," his lawyer Omar Guerra Johansson told The Sun-Sentinel.
Denesevich has now been released on $50,000 bond, and is expected to return to court on Monday.
If convicted, he faces up to seven years in federal prison.
Kyles, also 26, has already been sentenced to three years in jail.