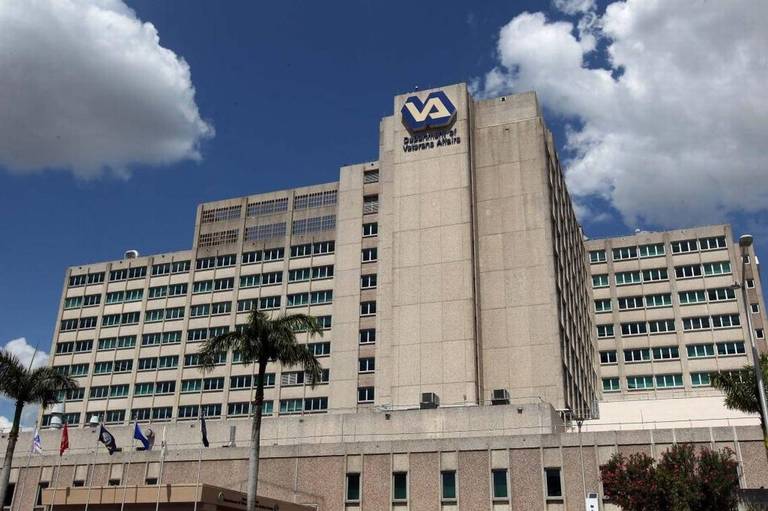 By Carolina Bolado
Law360 (December 11, 2019, 7:28 PM EST) — Federal prosecutors on Wednesday announced charges against 15 U.S. Department of Veterans Affairs Medical Centersemployees and vendors, alleging that they participated in a kickback scheme that inflated prices charged to the government for medical supplies and services.
The employees, who worked in the logistics departments of the West Palm Beach and Miami VA Medical Centers, ordered medical and hospital supplies from vendors that were in on the scheme and invoiced the VA for fictitious or inflated orders, according to prosecutors.
"It is a very sad day when public employees are alleged to have violated their duty to provide honest services to the VA, a federal agency that furnishes critical medical services to our military veterans," U.S. Attorney Ariana Fajardo Orshan said in a statement.
West Palm Beach VA employees Clinton Purvis, 52, and Kenneth Scott, 59, as well as former employee Robert Johnson, 62, authorized payment to those vendors, who then sent kickbacks of the proceeds back to them, according to a criminal indictment. Prosecutors said Purvis and Johnson paid part of those proceeds to fellow VA employee Christopher Young, 44, so he would falsely enter the supplies as having been received in the VA system.
At the Miami VA Medical Center, employees WaymonMelvon Woods, 58, Don Anderson, 59, Jose Eugenio Cuervo, 53, Donnie Shatek Hawes, 35, Robert Lee James Harris, 44, and Eugene Campbell, 60, accepted cash bribes in exchange for placing orders with corrupt supply vendors, according to prosecutors.
In addition to the VA employees, the criminal indictments and informations also target supply vendors Jorge Flores, 45, Earron Starks, 49, Carlicha Starks, 40, and Robert Kozak, 73.
Vendor Lisa M. Anderson, 48, who owns EKNO Medical Supply LLC, was also charged with making false statements on an application filed with the VA to have her company designated as a Service Disabled Veteran-Owned Small Business.
An attorney for Hawes declined to comment Wednesday. Attorneys for the other defendants could not immediately be reached for comment.
The U.S. is represented by Roger Harris Stefin and Amanda Perwin of the U.S. Attorney's Office for the Southern District of Florida.
Purvis is represented by Omar F. Guerra Johansson PA.
Young is represented by James Scott Benjamin of Benjamin Aaronson Edinger &Patanzo PA.
Scott is represented by Kristy Militello of the Federal Public Defender's Office.
Don Anderson is represented by Anita Margot Moss of Markus/Moss PLLC.
Hawes is represented by Tara NamatKawass of the Law Offices of Kawass PA.
Campbell is represented by Steven H. Haguel.
Lisa Anderson is represented by Patrick R. McKamey of Perlet& Shiner PA.
Counsel information for the remaining defendants was unavailable.
The cases are U.S. v. Purvis et al., case number 9:19-cr-80223; U.S. v. Woods, case number 1:19-cr-20743; U.S. v. Anderson, case number 1:19-cr-20746; U.S. v. Cuervo, case number 1:19-cr-20748; U.S. v. Hawes, case number 1:19-cr-20745; U.S. v. Campbell, case number 1:19-cr-20744; U.S. v. Flores, case number 9:19-cr-80200; U.S. v. Starks et al., case number 9:19-cr-80202; U.S. v. Kozak, case number 9:19-cr-80201; U.S. v. Anderson, case number 9:19-cr-80224; and U.S. v. Harris, case number 9:19-cr-20747, in the U.S. District Court for the Southern District of Florida.
–Editing by Stephen Berg.
For a reprint of this article, please contact [email protected].